Cinco Piezas Populares by Granados is another set of pieces that Gregg and Clear Note have collaborated on.  This set just came out very recently.
Composer Enrique Granados, along with Isaac Albéniz, brought modern Spanish music into the home of the avid music lover. Most of Granados' works are for piano solo, and through them he created a unique style of writing for the then modern school of Spanish keyboard music. Many of his works have been successfully arranged for guitar and are among the all time audience favorites in the instrument's literature.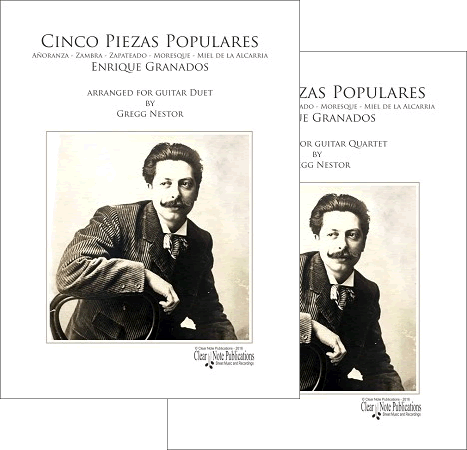 This collection, in two arrangements  for guitar duo and for guitar quartet by Gregg Nestor, consists of works from the composer's youth (circa 1890 – 1895) and strongly convey the nationalistic elements so pronounced in his elegant style. They have been organized as a suite of contrasting movements, but can successfully be played as stand alone pieces.